RAZOR Crazy Cart XL top bumper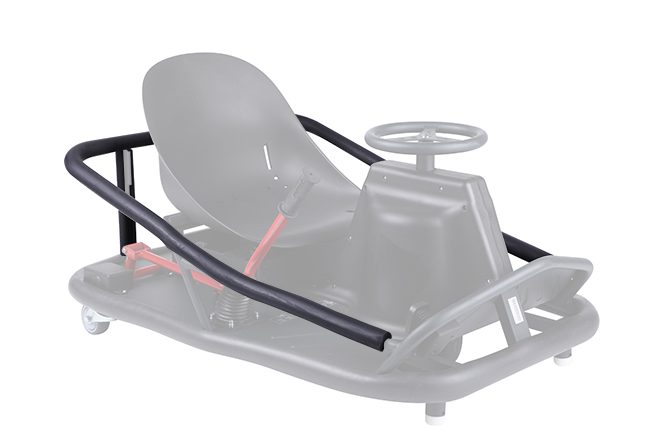 RAZOR Crazy Cart XL top bumper
Compatible with Crazy Cart XL
Soft rubber reinforcement bumper for horizontal and vertical welded bars
To be installed on the upper part of the kart

Departure from France, Amiens (80)

Delivery: 6 working days
This top bumper was designed for the razor crazy cart XL. This rubber reinforcement increases the durability and reliability of your 3-wheel electric go-karts.
What are the benefits for my Crazy Cart XL?
Thanks to our superior bumpers, the kartings are more reliable and more resistant against impacts, which reduces the risks of chassis deformation. Better yet, the karting is protected so it lasts longer. Especially at events where players are regular and the use of karts is intense.

How do I install the bumper on my Razor kart?
Spread the ends of the bumper and apply pressure to the metal bar where the rubber protection is applied. This reinforcement provides additional protection to the kart and enhances the comfort of the Crashkart experience. You can order your top bumper online and drop off your crazy cart at the Crashkart workshop in Amiens. Our team takes care of the installation of the extra accessories.
Please contact our customer service in advance.

To ensure a total shock absorption we recommend you to couple this purchase with our bumpers for frames Crazy Cart XL